FLORENTINE ARTS AND CRAFTS SINCE 1980
Wood Carving Workshop in Florence
Being a man who loves and appreciates art, I consider myself very lucky to having being born in Florence, Italy. Here I grew up breathing the artistic atmosphere that seeps from every corner of this magnificent city. Here I was also educated at the Wood Carving Professional School of Florence and, later, I was able to forge my style in one of the most famous art shops around, until I felt ready to go "solo".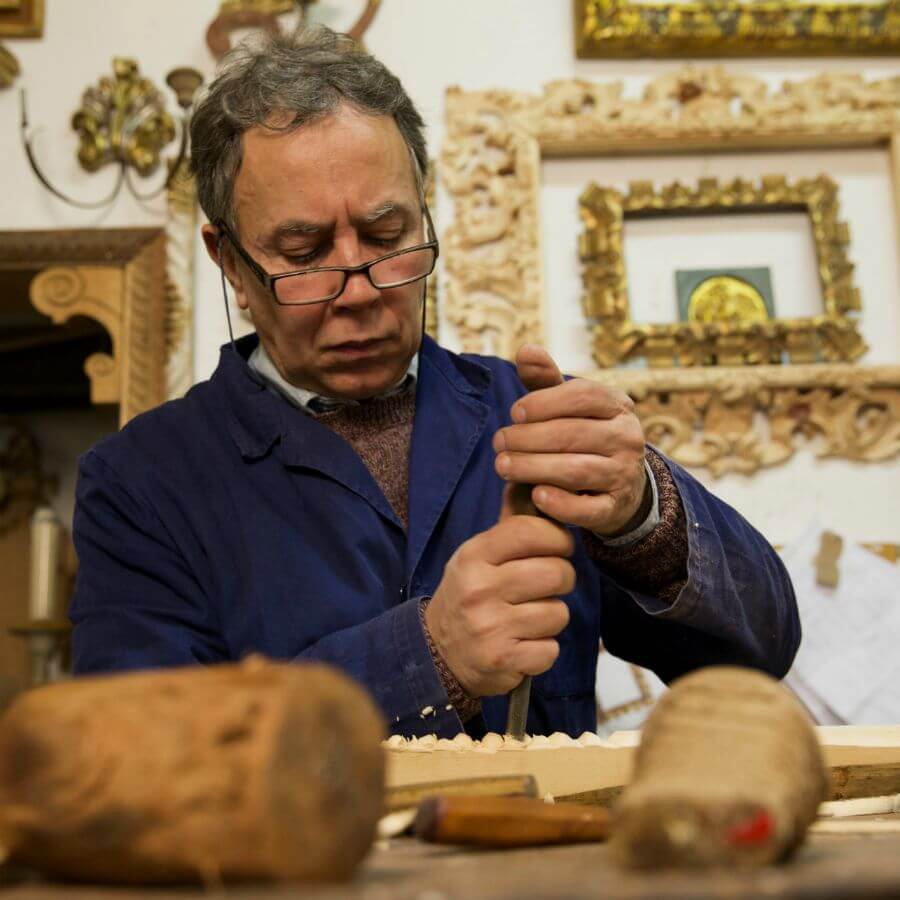 The Florentine concept of wood carving is to produce objects that not only have to be extremely beautiful, but also must have a practical purpose. Therefore it was originally mostly dedicated to the production of frames and furniture. In times when Michelangelo and Leonardo da Vinci were painting their famous masterpieces, the local wood carvers, challenged one another to produce the most beautiful and elaborate frames to match up with such paintings of undisputed value. Throughout my career I have mastered the art of frame making.
That same art that has been passed on to me from generation to generation of wood carvers in the art shops of Florence. As a consequence to adapt to the modern market, I can indeed offer a large array of wood works, going from consoles, light appliqués, ornamental objects, mirrors, and so on. It is always my pleasure to discuss personal projects that are presented to me by my customers and to finalize the making of any kind of wood work according to their design.